Menu Window
This menu window example shows an expanded tree of Agate III commands.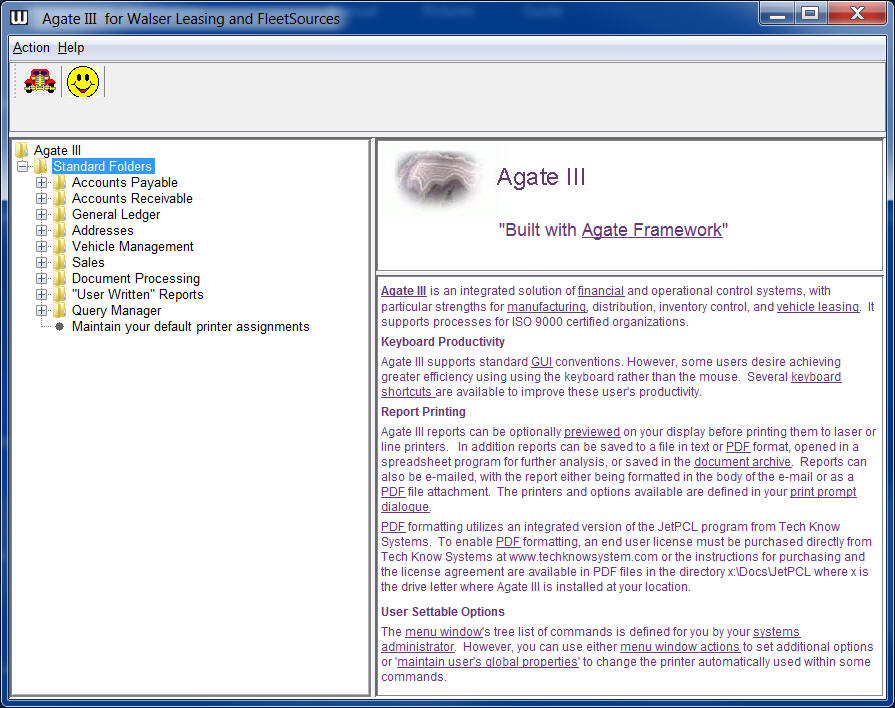 Often used commands can be added to the tool bar for faster access than navigating the folder tree. You do this by right clicking on a command in the menu tree and clicking the 'Add to Favorites' menu action. To remove a tool bar buttom, right click it and select 'Remove from Favorites'.
The right side of the menu displays context sensitive, HTML help for the folder or command selected, with links to more information. To return from linked information, right click and select 'Previous Help'.