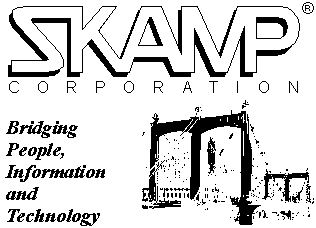 SKAMP was founded in 1977 by Steve Sandness, a former IBM Systems Engineer and Director of Systems Development for National Car Rental, for the mission of providing software services to businesses acquiring their first computer. SKAMP grew and prospered for twenty-three years, and SKAMPtrak, a set of systems for small to mid-size businesses, was created and evolved through two major architectures.
SKAMP's products, assets, and employees were acquired by a Pennsylvania company in August, 2000. Steve Sandness became an employee, expecting SKAMP's products to be integrated into the acquiring company's portfolio. However, a reversion clause in the acquisition agreement returned ownership of all software products to SKAMP, with the rights to the name SKAMP remaining with the acquiring company.
We needed a new name. Agate Partners is a dba (doing business as) for SKAMP Corporation. Partnering has always been a core foundation of SKAMP. We decided it should be reflected in our new name. See why an Agate, and then continue exploring the Agate Partners website.